Outline
 Oita University and Oita Medical University were integrated into "Oita University " in October 2003. According to this integration, pre Oita University Library came to be called "University Library ", on the other hand, pre Oita Medical University Library came to be called "Medical Library ".
 Both libraries play a central role in education and research on campuses. They provide academic information and services to the faculty members and students as a place of self-education.
 The libraries made some improvements to meet users' needs recently: books on welfare and books for students were increased in number. In addition, their open hours were extended.
 The libraries aim to be "open and accessible libraries "for general public. To practice that,"University Library "has opened to the public since 1988 and "Medical Library " has opened since October 2003. Also, to promote their accessibility, recently they try some change such as simplification on user registration.
Libraly Open Hours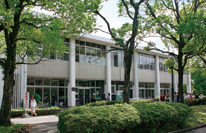 University Library
Library collections
・Books : 650,000
(including 164,000 foreign books)
・Periodicals : 9,888titles
(including 3,383 foreign periodicals)
・Others : Audio-visual materials,
CD-ROM and so on.University Library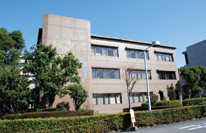 Medical Library
Library collections
・Books : 130,000
(including 64,000 foreign books)
・Periodicals : 1,711titles
(including 996 foreign periodicals)