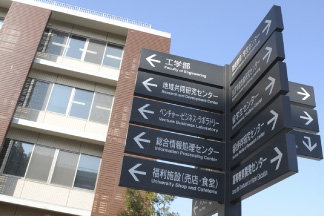 Office of Intellectual Property
 Office of Intellectual Property was established in June 2004 in order to create, protect and make the most of Oita University's intellectual properties on the base of its research results. To attain its goal, Office of Intellectual Property decides the fundamental policy, middle-and long-term objectives, and strategies related to the university's intellectual properties.
 It consists of three divisions; Creation and Promotion Division, Management and Application Division, and Education Division. These three divisions cooperate one another and maintain the rights of intellectual properties and set up effective application methods. In addition,they arrange and enforce educational programs for the university staff on the necessity and importance of the rights for the intellectual properties.