Faculty of Education /
Graduate School of Education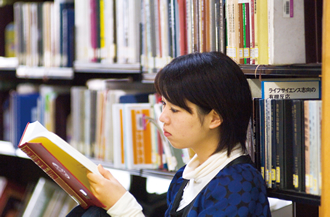 Since 2016, the Faculty of Education has provided a single program for teacher training, the School Teacher Training Program, which contains two subsidiary courses: Elementary School Education and Special Needs Education.

 The aim of the School Teacher Training Program is focused to develop teachers who are highly qualified in the field of elementary school education and to play a central role for education in Oita region, which should ultimately contribute to the development of education for the nation.

 The curriculum for the School Teacher Training Program covers subjects necessary for obtaining a teacher's license for elementary school education. The Program also offers many other subjects to enhance educational skills needed for elementary school teachers, some of which are compulsory: understanding and teaching of the contents of all the nine subjects in the curriculum of elementary school (compulsory), effective writing on the chalkboard, communication skills for teachers, and teaching English at elementary school. In addition to these subjects for teacher training at elementary school, the Program provides subjects required for teacher's license for education at middle school, kindergarten, and special needs school, which makes it possible for students to obtain plural teaching licenses.

 One of the unique features of the training system in the School Teacher Training Program is a course named Field Studies in Educational Support. This course provides students with opportunities to continually visit local schools, and observe and participate in classes and other educational activities there as assistants of regular teachers. Students are thus expected to learn daily work of school teachers and also see children'spersonality and individual differences in learning.

 The organizational structure of students in the Elementary School Education course is also unique. Freshmen in this course are placed into one of the four"Classes", to each of which three faculty members belong as "class mentors". Mentors will totally assist their students to live better school lives: academic records, daily-life issues, participation in practice teaching, and preparation for teacher employment exams. Not only the mentors of each class but also other mentors of the students enrolled in the same year, and even the whole faculty members, are ready to collaborate for students. This new system for supporting students is named Mentoring-Coaching System.

 In addition to regular classes in the teacher training course, the Faculty of Education provides special training programs for students to prepare for teacher employment tests administered by prefectural governments. Faculty members, as well as experts from outside the university, help students enhance their competence required for trial teaching tests, interview tests, and discussion tests.

 Graduate School of Education has provided two Departments since 2016: School Education (Master's Program) and Advanced Studies on Professional Development of Teachers (Professional Degree Program), each with subsidiary courses. The courses aim to nurture teaching professionals who are able to work on diverse education-related issues in the modern society. To achieve this goal, the courses provide them with advanced knowledge and research competence through the application of education theories to practice.

 School Education Course conducts theoretical studies on a wide variety of issues concerning pedagogy, educational psychology, special needs education, infant education and subject teaching, and conducts practical studies in order to solve real issues and problems of education, on the basis of the above mentioned fields of study and knowledge.

 Through the acquisition of technical knowledge of clinical psychology, psychotherapy, counseling, psychological assessment, and support skills, and through practical trainings in clinical situations, the Clinical Psychology Course helps the students cultivate practical clinical abilities. The Course also conducts studies of a variety of issues concerning clinical psychology and psychological support.

 Students in this course will be qualified to take examinations for clinical psychologists by taking the designated subjects and completing the course. The purpose of School Management Course is to nurture school leaders who are able to improve school management by solving diverse educational problems including bullying and school refusal, and by dealing with emerging challenges such as organization management and community cooperation, and who are also able to help children grow up healthy and to help them develop their learning abilities.

 The purposes of Teaching Profession Practice Course are, in addition to the acquisition of basic knowledge and skills on caring for children, (1) to train inexperienced teachers and middle-standing teachers to improve their practical teaching skills to plan learning activities such as skill-utilizing activities and problem-tackling activities for children in order to cultivate children's abilities to think, their decision- making abilities, and their abilities of expression, and (2) to nurture teaching professionals who are able to make highly ef f icient use of human resources inside and outside of school in order to systematically manage a wide range of issues concerning student guidance.

 The Psychological Educational Counseling Of f ice was established to of fer counseling and conduct researches on psychology, development and education, and to contribute to the local community.  The two attached institutions under the control of the Faculty are the Research in Education and Human Development Center and the Education and Research Center. The attached schools are Kindergarten, Elementary School, Junior High School and Special Needs Education School.
Faculty of Education
Departments
Courses
    

School Teacher Training Program

Elementary School Education
Social Needs Education
Graduate School of Education
Departments
Course

Master's Program





School Education Course
Clinical Psychology Course

Professional Master's Program
(Advanced Studies on Professional Development in Education)

School Management Course
Teaching Professional Practice Course